OSC Staff Bios
Senior Supervisor (Britannia Preschool and OSC)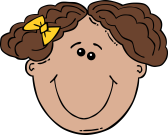 Lorraine completed the Child and Youth Care Counseling (CYCC) program at Douglas College and third year CYCC courses at the University of Victoria. She has completed countless hours of professional development courses in the CYC and ECE field. In addition to coordinating and planning many events, Lorraine has been at Britannia for many years and is honored to work in such a diverse, exciting and ever changing environment. Lorraine looks forward to getting to know all of your beautiful children.
Regular staff
Acting Program Assistant III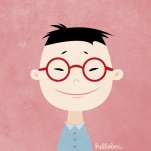 Robert has been working in Child Care for over 15 years. He started working with children with Autism while studying at Langara College. He is a certified Education Assistant. Robert loves working in a diverse and ever-changing environment.
Children Activity Leaders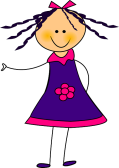 Elaine has worked in a variety of positions at Britannia Community Centre. Elaine looks forward to working with all the children, new and old in utilizing her artistic and culinary skills. Elaine has her Fine Arts degree from Emily Carr University and presently is a member of the Britannia Arts and Cultural Committee. Elaine will be on a medical leave starting August 4, 2017 for knee surgery. We wish Elaine a speedy recovery. Elaine will be back in October/November.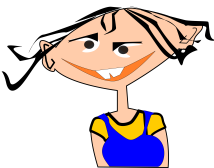 Estrella is a proud mother and a grandmother. She has her ECE from MTI College and has been an auxiliary worker at Britannia Childcare since 2010.  Estrella also works for the Vancouver School Board as a CTA 1. Estrella has supervised and coordinated the Kidsafe program at Grandview Elementary School. She also supervised the KidsFirst Project where she facilitated baking projects for students. She volunteers at Kiwassa Neighbourhood House, teaching ESL to new immigrants. Estrella has many years of experience working with children and families; "working with children is my passion".
Program Cook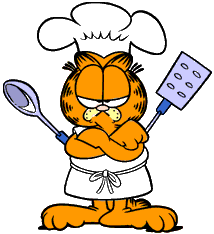 Shirldene has been working as a cook for the past few years and held the first Britannia OSC summer cooking school for children. It was a great success.  Shirldene also facilitated the garden mosaic project for the garden located beside the preteen room.
Auxiliary staff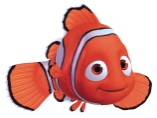 Patricia has been at Britannia OSC since 2012 as a casual staff. She is joyful and shares her enthusiasm with our children. Patty volunteered for 8 years as a mentor with PLEA and was a Child Minding Assistant volunteer at the Grandview Terrace OSC program. Patty is adventurous and loves the outdoors. It is very rewarding to her to be a daily part of the children's preliminary education experiences. It is her purpose to make each day a great day for every child.
Shams has been working at Britannia Child Care as an Auxiliary since 2016. He has his Early Childhood Educator Assistant &, Responsible Adult Certification. He has successfully completed a twelve weeks course on guiding and caring of special need children at BC Children Hospital. He is a certified soccer coach who is currently coaching a U10 soccer team at South Burnaby Metro Club. He has a master's degree in engineering and certificate in computer science. Moreover, he has Power Engineering Certificate from BC Safety Authority. Shams enjoys utilizing his design, IT and engineering knowledge in creative child care projects. He strongly believes in guiding and caring with respect and empathy. Shams loves to work with children and considers fun with kindness, compassion and safety as the priority for a good child care environment.

Meranda is originally from Thailand; she has been in Canada since 2013. She completed her Early Childhood Education Assistant certification in Canada in 2014. She has over 10 years of child care experience, internationally. Meranda has worked at many child care centres in Vancouver, with both toddlers and school age children. She enjoys working with all ages of children
MANAGER OF CHILD CARE SERVICES AT BRITANNIA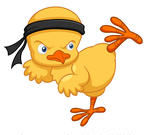 Rachel Day is our new Child Care Manager at Britannia Community Services. She has been with us since March 2017. Rachel manages and supports the five independent Child Care societies within the Hub, Britannia Child Care, Eagles in the Sky, Lord Nelson Out of School care, Mount Pleasant Child Care and Grandview Child Care centre.
Rachel comes to Britannia with over 25 years' experience in the education and child care field. Originally from the United Kingdom she started out as an Elementary teacher, specializing in Early Years education, successfully working in schools in the North of England and South East London. She quickly progressed to leading and managing infant and intermediate departments, then Principal and Education Consultant roles in large urban elementary schools.  Most recently she has worked as an Executive Director in a large non for profit preschool on the North Shore.
Rachel brings much experience and success in teaching, leadership and management, staff training, coaching & developing teams, program design, maximizing centre performance and community development. She has much experience of working with non for profit and school boards.
Rachel is highly knowledgeable about child care and is passionate about the important role it plays for our future citizens and communities.
Rachel lives on the North Shore with her husband and two daughters aged nine and twelve. She is an avid kickboxer, loves singing and enjoys the outdoors.