Britannia Preschool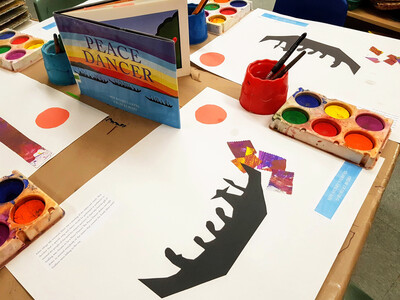 Britannia Preschool (3-5 years)
Britannia has been providing excellence in care since 1976. Highly experienced, qualified and Licensed Early Childhood Educators provide a rich and meaningful child-centred environment in which children learn and grow in all areas of development.
Our program includes the exploration of Artists Throughout History. By using hands on exploration of a variety of materials and techniques, we will experience styles developed by influential artists throughout history. Children practice creativity and freedom of artistic expression as we highlight multiculturalism and diversity, arts, dance, and languages from around the world in a play-based learning environment.
Take a "Virtual Tour" of the Preschool!
Current Gradual Entry for September 2022
Add your child to the WAITLIST here
2022 Fall/ 2023 Winter NEWSLETTER
We provide access to community resources such as children's librarian at the VPL; the Arts Umbrella, Visual Arts, and Drama Team; the Health Department; and Vancouver Supported Childcare. We provide spaces for children with special needs, and have a private and secure outdoor play area.
Our Philosophy
Preschool is a place for children to grow and flourish intellectually, artistically, emotionally, physically and socially. During this process children develop language skills, test their abilities, acquire new skills, understand concepts and develop an awareness of themselves and others. Play is highly valued and encouraged within the preschool.
Children analyze the world through play; so play becomes the opportunity to explore and learn about their world and their place in it. In order to provide a rich, caring and meaningful learning environment we develop our curriculum based on individual children's needs, interests and levels of development.

Registration
Registration is on-going until spaces are full. Children can start Preschool in the year they turn 3 years old and have reached 30 months. (30 months old on entrance to the program, and 36 months old by December 31 of the year of entrance).
Britannia Preschool SEPTEMBER 2022-JUNE 2023
*NEW* Class Sessions
Class Times
Morning Classes
Mon/Wed/Fri          8:30-11:00am (2.5 hrs) $84/mth
Tue/Thu                 8:30-12:00am (3.5 hrs) $56/mth
All five AM days for $140/mth
Afternoon Classes
Mon/Wed/Fri          11:45-3:15pm (3.5 hrs) $84/mth
Tue/Thu                 12:45-3:15pm (2.5 hrs) $56/mth
All five PM days for $140/mth
Withdrawing
One month's written notice, by the last day of the previous calendar month, is required when withdrawing your child from the program or one month's fee payment in lieu of one month's notice.
Contact
Lorraine Evans, 604.718.5843
1661 Napier Street, Vancouver, BC  V5L 4X4