55+ Centre (AML)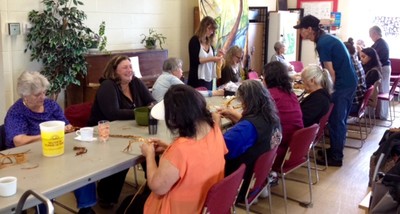 Welcome to the 55+ Centre for Older Active Adults!

Click here for important resources, information and programs to help keep you connected.

The 55+ Centre (Al Mattison Lounge, or AML for short) is located across from the Britannia Info Centre, just east of the Library. It's the home of many welcoming senior and Elder's programs and the Britannia SEA (Seniors, Elders and Advocates) Committee.
At this time during the ever changing COVID-19 landscape, it's important we stay safe and connected to our community.  With that in mind, the 55+ Centre has something for everybody — whether online, in person or both (hybrid). Click here for our latest program guide.
You can also call the 55+ Office at 604.718.5837 or the Info Centre at 604-718-5800 (1) for more information.