Volunteer at Britannia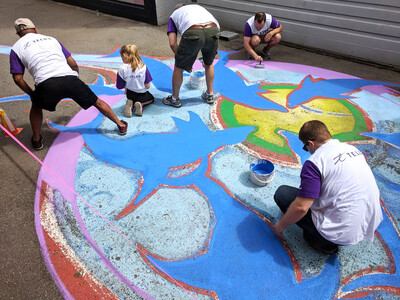 Britannia's volunteer program is home to more than 300 active volunteers who continue to strengthen and enrich our organization, making it possible for us to achieve so much more for the community.
Get Involved
At Britannia, volunteers get involved for many different reasons. Whether you're wanting to give back to your community, gather some hours or experience for school, build some work-related skills to strengthen your résumé, or share your skills for a cause you believe in... Britannia welcomes your contribution!
Volunteers play an integral role in leading and supporting our diverse variety of programs. Whether you are interested in sports, fitness, art, music, gardening, food, or community-building, there are many different ways to get involved today.
Benefits to volunteering:
A welcoming, respectful, and fun volunteer environment
Orientation & training
Opportunities for evaluation and feedback
A letter of reference upon completion of 30 hours
Free or discounted tickets to events & workshops
Volunteer appreciation events
We're open to new community project ideas, so come share your thoughts with us!
To view our current volunteer opportunities and complete an application, click here.
Contact
Login
Building a diverse and creative volunteer community that provides positive learning opportunities and values the contributions
of all individuals.