OSC Staff Bios
REGULAR STAFF

ROBERT has been working in Child Care for over 15 years. He started working with children with Autism while studying at Langara College. He is a certified Education Assistant. Robert loves working in a diverse and ever-changing environment.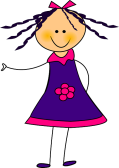 ELAINE has worked in a variety of positions at Britannia Community Centre. Elaine looks forward to working with all the children, new and old in utilizing her artistic and culinary skills. Elaine has her Fine Arts degree from Emily Carr University and presently is a member of the Britannia Arts and Cultural Committee.

ESTRELLA is a proud mother and a grandmother. She has her ECE from MTI College and has been an auxiliary worker at Britannia Childcare since 2010.  Estrella also works for the Vancouver School Board as a CTA 1. Estrella has supervised and coordinated the Kidsafe program at Grandview Elementary School. She also supervised the KidsFirst Project where she facilitated baking projects for students. She volunteers at Kiwassa Neighbourhood House, teaching ESL to new immigrants. Estrella has many years of experience working with children and families; "working with children is my passion".

MELISSA loves to share her love, enthusiasm, and youthfulness with children. Her goal is to make someone's day a little brighter.  She loves making new friendships and connections. She is a recent graduate of Cognitive Systems from the University of British Columbia. Helping children (and their families) is the most rewarding job she can think off!

AARON started working with the Britannia Gymnastics program 7 years ago and realized her love of working with children. Soon after, she started working for multiple child care centres under the Britannia hub umbrella, all while expanding her knowledge through courses and school. She is currently a registered Early Childhood Educator Assistant and working towards her full ECE certification, though her focus remains on working with Elementary School aged children. Aaron is currently supporting other children's programs at Britannia and loves that she has joined the childcare team on site.
AUXILIARY STAFF

PATRICIA has been at Britannia OSC since 2012 as a casual staff. She is joyful and shares her enthusiasm with our children. Patty volunteered for 8 years as a mentor with PLEA and was a Child Minding Assistant volunteer at the Grandview Terrace OSC program. Patty is adventurous and loves the outdoors. It is very rewarding to her to be a daily part of the children's preliminary education experiences. It is her purpose to make each day a great day for every child.

MERANDA is originally from Thailand; she has been in Canada since 2013. She completed her Early Childhood Education Assistant certification in Canada in 2014. She has over 10 years of child care experience, internationally. Meranda has worked at many child care centres in Vancouver, with both toddlers and school age children. She enjoys working with all ages of children.

GISELA loves traveling and learning about different cultures. After exploring over 20 countries, she decided to move to Canada to pursue he postgraduate studies at UBC. After graduating from the Educational Administration and Leadership program, she started working in different organizations in a variety of roles to support child development and family wellness initiatives. Gisela likes facilitating activities where children can explore and develop their talents, creativity, leadership and social skills; meanwhile, they are having fun. She looks forward to getting to know the children and families.

JINGYI (NINA) has been working with children since 2013, throughout her life she has dedicated a lot of her time taking care of children from toddlers to school age.  She has facilitated activities with children such as film making, group music classes and performance art, design and directing. During her career, she has worked in China, Singapore, Taiwan and Canada, and decided to stay in Canada. She is dedicated to the social and emotional development of each child and making it her goal to make sure each child receives the best care and love that they all deserve. She also feels very proud and lucky to be part of such a great group of educators in Britannia Child Care.

ZACH started at Britannia in February and is loving it. Zach has worked with children since he was a teenager. He is an avid fan, of theatre, history, and tabletop roleplaying games, and is keen to utilize his passions in his work. Zach briefly attended Britannia as a child, and is thrilled to have returned.
PROGRAM COOK

SHIRLDENE has been working as a cook for the past few years and held the first Britannia OSC summer cooking school for children. It was a great success.  Shirldene also facilitated the garden mosaic project for the garden located beside the preteen room.
SENIOR SUPERVISOR (Britannia Preschool and OSC)

LORRAINE completed the Child and Youth Care Counseling (CYCC) program at Douglas College and third year CYCC courses at the University of Victoria. She has completed countless hours of professional development courses in the CYC and ECE field. In addition to coordinating and planning many events, Lorraine has been at Britannia for many years and is honored to work in such a diverse, exciting and ever changing environment. Lorraine looks forward to getting to know all of your beautiful children.