Recycle Depot
Beyond the Blue Box: Recycling at Britannia
Every third Saturday of the month, Britannia Centre sponsors a plastics recycling depot located in the back parking lot at Britannia, where recyclers can dispose of the plastic items the City of Vancouver can't take. Pacific Mobile Depots (PMD), based in Victoria, collects plastics and other materials, then sells them to small BC factories to repurpose:  http://pmdrecycling.com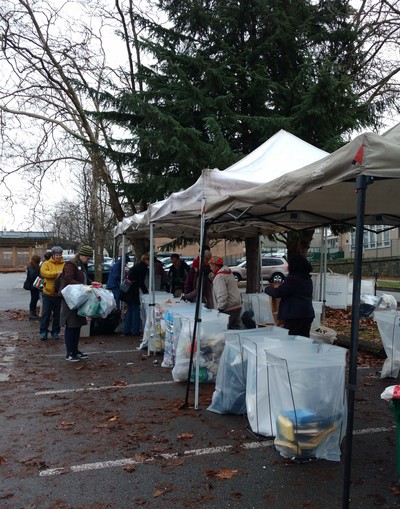 For a small price, you can get rid of plastic bags in your cupboards, broken plastic toys in the basement, and a host of other items such as styrofoam, foil-lined materials, and metal objects. So bring your plastics/metals/solid foam, and they will get a new purpose in life. What's not to like? Proceeds go to PMD and Britannia Centre.
2018 RECYCLE DEPOT
9am - Noon
Jan 20, Feb 17, Mar 17, Apr 21, May 19, Jun 16,
Jul 21, Aug 18, Sep 15, Oct 20, Nov 17, Dec 15
Want to Help?
This is a volunteer-run program. If you are interested in lending a hand, please contact our volunteer coordinator at 604-718-5860 or email