Britannia Art Gallery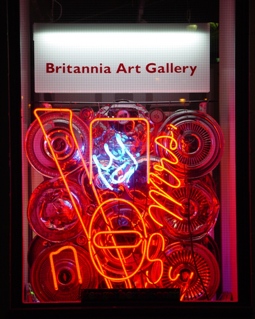 Current exhibition:
For full exhibition details please visit  britanniaartgallery.weebly.com
January 2- 25, 2021
Mixed Media artwork by Pierre Leichner & Edzy Edzed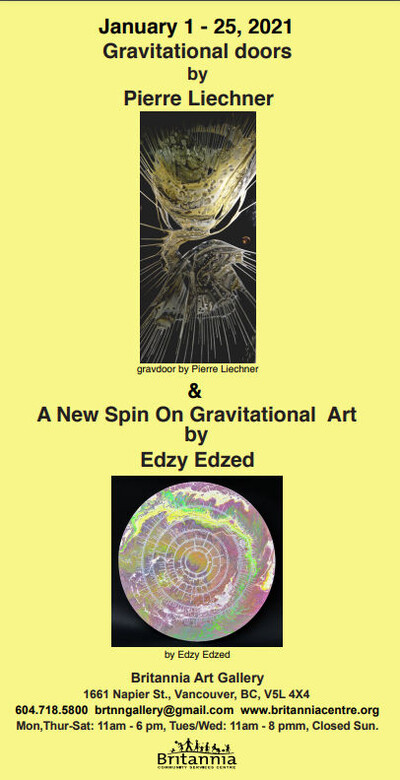 Gallery hours:
Tue/Thu          1-8 pm
Wed/Fri/Sat    11-6 pm
Sun/Mon         Closed
Please plan visits with the following in mind. 
There is a staggered entrance into the library to ensure social distancing.  
Because of the size of the gallery itself there is a limit of two people in this space at any one time. 
Please contact the curator for more information:
or leave a message at 604.718.5800 (1).

Follow @britanniaartgallery on Instragram
Login
Showcasing the work of local artists in the Adult Lounge of the Library. Everyone welcome!