Eagles Out of School Care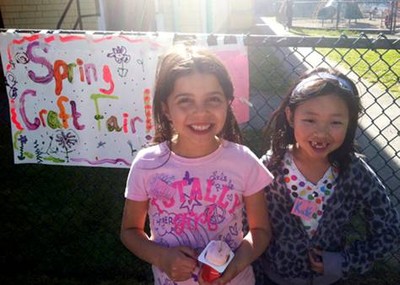 Eagles Out of School Care (5-12 yrs)
September to June
Monday-Friday: 7:30-9:00am & 3:00-6:00pm
All Pro-D and District Closure Days: 7:30 am-6:00 pm
$200.00/month for Xpey' Elementary
$200.00/month for Hastings & Lord Nelson Elementary
July-August
Monday-Friday: 7:30-9:00am & 3:00-6:00pm
$200.00/month, snacks provided.
For Out of School Care program information or wait list please contact 
Philosophy 
The Eagles in the Sky Out of School Care centre aims to communicate with parents, guardians and elementary schools and values them as respected members of the child care family. The staff aim to safely encourage children to be more independent by letting them explore the skills of social interaction, problem solving and critical thinking, within a stimulating and nurturing child care environment.    
Program Description
The Eagles in the Sky Out of School Care program is a part of the Britannia Child care hub but exists as a not for profit society, governed by a board of parent volunteers. We currently have 3 permanent and 1 temporary, part time staff.  The OSC program offers a range of activities that support the developmental needs of all children.  We offer a variety of cognitive, social, emotional and physical and creative  guidance and activities that ultimately benefit the success of children in school and beyond.   We offer before and after school care as well as summer, winter and spring break child care programs.  During the regular school year program we offer care from 7:30 am to 9:00 am and 3:00 pm to 5:45 pm. A morning breakfast is served from 7:30 am to 8:15 am and an after school snack is usually served upon the children's arrival, around 3:30 pm. The centre provides a variety of sports activities such as hockey clubs and soccer shootouts,  delicious baking and cooking projects, science exploration, visual art or dramatic play activities and a range of gardening opportunities.  The children also have the opportunity to participate in an Arts Umbrella Theatrical guidance workshop on a weekly basis.  Trips to local pools and arenas for swimming and skating activities are also a part of weekly programing. 
During the Summer and Winter school holidays, the Eagles in the Sky OSC is open from 7:30 am to 5:45 pm. We offer both a nutritious morning and afternoon snack and ask parents and guardians to provide children with a lunch and water bottle.
During our winter program children have the opportunity of joining the centre for a range of exciting winter activities such as tobogganing in our local mountain range, ice skating and playing a variety of games and sports at an indoor beach.   Children are also encouraged to participate in festive art and baking projects as well as a holiday choir.
The summer program offers a number of outdoor trips where children are invited to explore the sites and scenes of our beautiful city.  From relaxing beach and water park days to adventurous hikes at Lynn Canyon Park, to exploring the arts and culture scene of our community, Eagles in the Sky OSC offers a perfect program of summer time fun and exploration.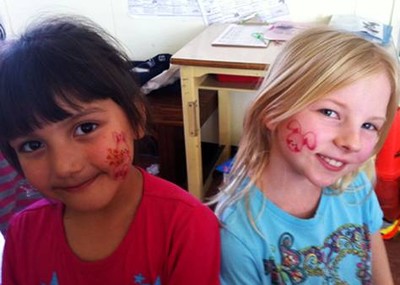 Facilities
The OSC program is located at 485 Semlin Drive, on the corner of Semlin Drive and East Pender St.  It is in a one level building, with an attached fenced vegetable and planted garden area.  The centre is licensed for a maximum of forty children.  Inside the centre, two separate open plan rooms are used for the junior's (children in kindergarten) and senior's (children in grades 1 to 6) and an open format kitchen, separate bathrooms and cloak rooms are also a part of our space.   The OSC uses the Xpey' Elementary school playground and gym for weekly outdoor or indoor sports activities.
Eagles in the Sky OSC provides morning and afternoon bus pick up and drop off services from respective elementary schools.  Eagles in the Sky van is used for service.