Bulk Buying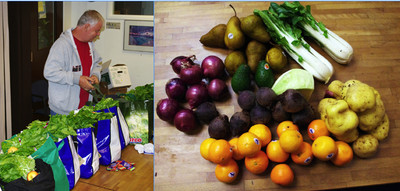 The Britannia Bulk Buying Group is responding to the rising cost of food through direct wholesale purchase of produce, saving up to 45% less than retail. The idea is simple. Once a month fresh produce is ordered and a volunteer from the group picks it up and takes it back to Britannia where group members help sort the food into individual bags.
Currently there are two groups of 30 households each participating. The smallish size keeps the overall administration and work relatively easy.
All group members are struggling on a tight budget.
Cost for the food box is $14 for conventional fruits and veggies. A typical box will contain about 12 different items.
We buy locally when we can.

Contact us if you are interested in participating.
Ruth Elizabeth Briggs at 604.718.5895