Britannia Draw Down Finale, Saturday, June 15, 2013, 2-4:30pm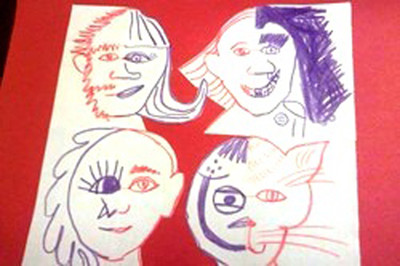 You are invited to take part in a series of unique and exciting drawing events taking place across the city. Participate in person at various venues across the city or participate online. For more information please check out our website www.vancouverdrawdown.com
The Vancouver Draw Down 2013 at Britannia will include: 
"Uncontrolled Abstract"
with Asa Mori. Free workshop where participants will draw an object with a pen or brush attached with string and your fingers are not in direct contact with the drawing medium. 
 
"Mail Art Postcards "
Join Artist/Facilitator Laura Bucci and learn about mail art, a worldwide cultural movement that began in the early 60s and involves sending visual art through the postal system. This workshop will help you get started to create a postcard for a mail art exhibition in November at Britannia Art Gallery as well as creating postcards for other projects or for friends. The theme for the exhibit is '"this is where i go." The artist will supply all materials to make a collage postcard using a variety of paper, rubber stamping, postal stickers, and washi tape (decorative tape). A typewriter will also be available. Bring a glue stick, scissors, and personal imagery and materials you'd like to play with.
1:00-4:00 pm  42920.201BR
Location: Family Activity Room
 
"Mystery Faces: A Fold Over Collaborative Project"
with Helen Spaxman
 
Plus Facepainting by Rainbow Facepainters  and accordion music by Katheryn Petersen.
For further information you can call the Arts Programmer 604.718.5825
Login
Join the Arts and Culture Committee!
Call the Arts Programmer @ 604.718.5825