How the Raven Saved the World by KC Hall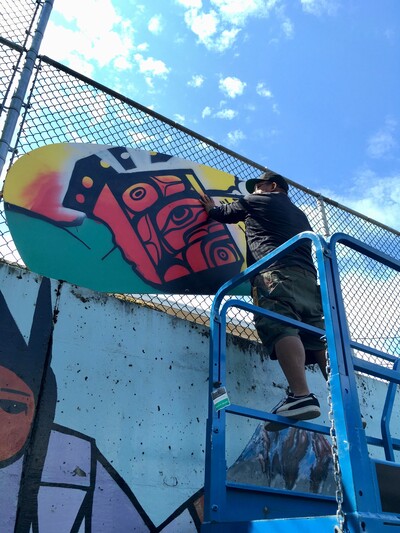 This installation by Heiltsuk artist KC Hall in collaboration with Britannia Community Services Centre and the students, staff and parent volunteers of Britannia Elementary School was gratefully created on the unceded and traditional territory of the x?m?θk??y??m (Musqueam), S?wx?wú7mesh (Squamish), and s?lilw?ta?? (Tsleil-Waututh) Nations. The 20 ovoid panels installed on the elementary school fence tell the legend of how the Raven saved the world. The artist and collaborators thank those who came before them and who have guided their learning throughout this project.
View a TikTok video of the completed project here.
More info coming soon!