Resources
Health & Accessibility
Safe Seniors and Strong Community Program
Call 211 or visit bc211.ca for more information. This program offers COVID-19, emergency and crisis, counselling, victim services, housing, addiction, financial assistance and other resources.
HealthLink BC
Call 811 to speak to a health services representative who can help you find health information and services or connect you directly with health professionals, including: Registered Nurses, Dietitians, and Pharmacists. 811 is not an emergency service. In the event of an emergency, call 911.
REACH Community Health Centre           604-254-1354

Home Health Services (VCH)                    604-263-7377

Housing – Seniors Services Society        604-520-6621 
 
Vancouver Aboriginal Friendship Ctr       604-251-4844

Qmunity Generations 55+ 2SLGBTQIA    604-684-5307

Grandview Woodland Food Connection  604-718-5895

Food Bank                                                   604-876-3601
VCH Vancouver Flu Clinics
For a list of clinics and how to make an appointment, click here.
BC Centre for Disease Control
Hotline: 1.833.707.2792
For their COVID-19 self assessment tool, click here.
Income and Disability Assistance
Call 1.866.866.0800 or click here.
First Nations Health Authority
Visit their website here.
Seniors Advocates Office
Visit their website here.
Community News & Resources
Free Community Tax Clinics
Volunteers helping seniors with their taxes at Britannia Library on Friday & Saturday.
To book an appointment call 604-718-5800 ext 1
Choose to Move
Simple exercise and movement from home. To try this program recommended by UBC Pathways to Connections, click here.
Eagle Feather — Kazezemaka Myra Pierre's Story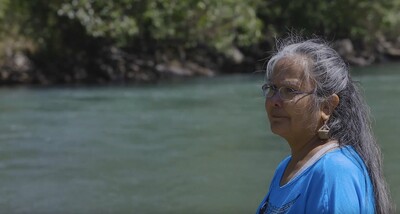 Kazezemaka Myra Pierre is a recipient of the DTES Small Arts Grants. Her collection of poetry, A Rising of Voices and Other Poems, is available now at the Vancouver Public Library. You can watch Kazezemzka's Story here.
For more resources, click here.