Britannia would like to assist those who are not able to afford the advertised cost of certain recreation programs; at the same time, our operation needs to be financially viable. Click here for our Subsidy Policy.
Working with Cement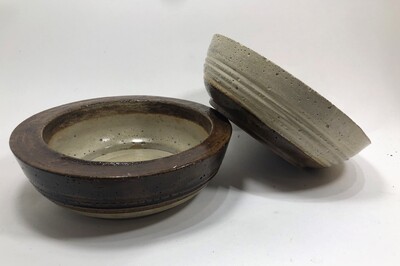 Learn new skills while creating a beautiful object from your home at our upcoming course, Working with Cement!
Cement is both an easy and challenging medium to use to make useful homeware to beautify your home or garden. This course will teach some techniques and handy tricks to make your own cement bowl. From choosing your mold, mixing and pouring your concrete, curing and sealing, Karine Zamor (The Cement Lady) will show you a window to her passion. Couple's rate available. And each student/couple will have a lovely bowl, they made, to take home.
16+
Thursday, Feb 3, 2022 7:00 PM
Thursday, Feb 10, 2022 9:00 PM
2 dates Karine Zamor                
$80.00 includes materials
To learn more and to register, visit: https://ca.apm.activecommunities.com/vancouver/Activity_Search/working-with-cement-cement-bowl/383610