Britannia would like to assist those who are not able to afford the advertised cost of certain recreation programs; at the same time, our operation needs to be financially viable. Click here for our Subsidy Policy.
Britannia Virtual Income Tax Clinic
Appointments by phone are available on Wednesdays & Fridays with help for seniors and low-income residents.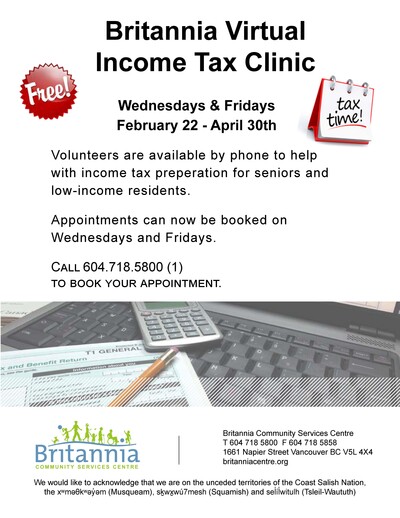 Details on free tax clinics and what you need to prepare to help volunteers complete your return.
Fore more information, visit the CRA website.
Post a Comment :
Comments are currently closed for this post.