Britannia would like to assist those who are not able to afford the advertised cost of certain recreation programs; at the same time, our operation needs to be financially viable. Click here for our Subsidy Policy.
Britannia Events Calendar
Programs
We are now offering in-person programs. You can view our programs on the Vancouver Recreation site.
2021 Fall Recreation Facility Schedules
(Effective Sep 25)
Due to construction in the library, the Britannia Art Gallery will be closed from September until approximately the end of December 2021.
Keep up with the gallery on Instagram, and visit their exhibition archive here. 
Inicio al Estudio de la Figura Humana/Introduction to Human Figure Drawing
Aug 7, 2020 3:00 pm - Aug 7, 2020 4:00 pm
Location: Zoom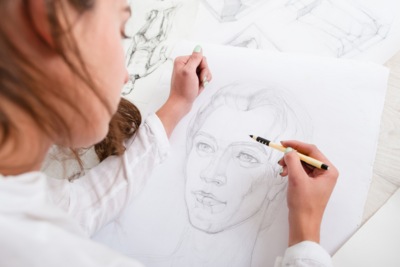 Taller de dibujo en Español para adolescentes 12-18 años de edad. Gratis en linea por Zoom todos los Viernes Julio 17 - Augusto 28 de 3:00-4:00pm. Instructor: Yamiel Lopez Zaldivar. Para registrarte contactar a staphanie.angel-garay@vancouver.ca.
Free drawing workshop for teens ages 13-18yrs on Zoom, with instructor Yamiel Lopez Zaldivar. Instruction is in Spanish. To register email stephanie.angel-garay@vancouver.ca.

 

Events
Oct 1, 2021 3:30 pm - Oct 1, 2021 8:00 pm

Oct 2, 2021 12:00 pm - Oct 2, 2021 6:00 pm

Location:

Britannia Gravel Field

Oct 3, 2021 12:00 pm - Oct 3, 2021 6:00 pm

Location:

Britannia Gravel Field

Oct 3, 2021 6:00 pm - Oct 3, 2021 9:00 pm

Oct 6, 2021 4:00 pm - Oct 6, 2021 7:00 pm

Location:

Britannia B-Lab, Information Centre

Come by the B-Lab at the Britannia Information Centre anytime between 4:00 to 7:00pm to learn about what we've been hearing from community members and partners in conversations to date. 


Oct 7, 2021 3:00 pm - Oct 7, 2021 7:00 pm

Location:

Britannia Plaza