Britannia would like to assist those who are not able to afford the advertised cost of certain recreation programs; at the same time, our operation needs to be financially viable. Click here for our Subsidy Policy.
Britannia Events Calendar
4th Annual Family Day Free Skate Event
Feb 18, 2019 1:00 pm - Feb 18, 2019 3:30 pm
Location: Britannia Ice Rink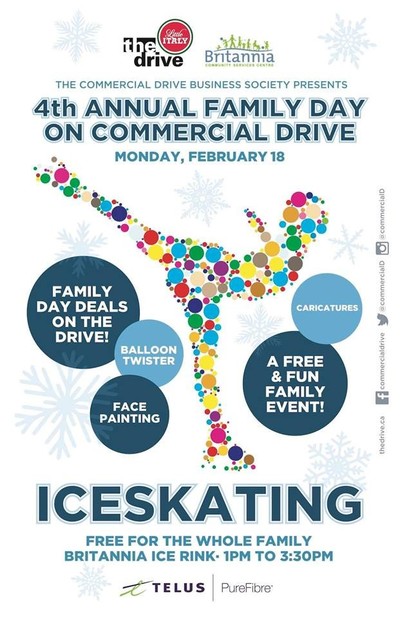 You are invited to Britannia Community Centre for an afternoon of FREE family driven activities, including Ice-Skating, Telus Kids Craft Zone, Hot Drinks and Treats, Face Painter, a Balloon Twister, and your very own Caricature Artist extraordinaire!

EVENTS PLANNED from 1:00-3:30pm

Telus Kids Craft Zone
Ice-Skating
Hot Drinks + Treats
Face Painter
Balloon Twister
Caricature Artist

Thank you to the Drive BIA, Grandview-Woodland CPC, Vancouver Park Board and community sponsor, TELUS!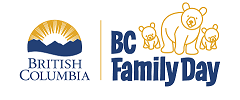 This event is supported by the Province of British Columbia

Events
Jun 4, 2023 6:00 pm - Jun 4, 2023 9:00 pm

Everyone is welcome to attend our movie series Sunday evenings in the 55+ Centre.


Jun 11, 2023 6:00 pm - Jun 11, 2023 9:00 pm

Everyone is welcome to attend our movie series Sunday evenings in the 55+ Centre.


Jun 16, 2023 7:00 pm - Jun 16, 2023 10:00 pm

Jun 17, 2023 9:00 am - Jun 17, 2023 12:00 pm

Location:

Northwest corner of Parking Lot

Jun 17, 2023 1:00 pm - Jun 17, 2023 8:00 pm

Jun 18, 2023 1:00 pm - Jun 18, 2023 5:00 pm