Britannia would like to assist those who are not able to afford the advertised cost of certain recreation programs; at the same time, our operation needs to be financially viable. Click here for our Subsidy Policy.
Britannia Events Calendar
Site Renewal and the Britannia Strategic Master Plan
Nov 7, 2013 6:00 pm - Nov 7, 2013
Location: Board Room
At this meeting the dialogue will focus on the unique vision and purpose of Britannia, the renewal process to date and the Strategic Master Plan itself.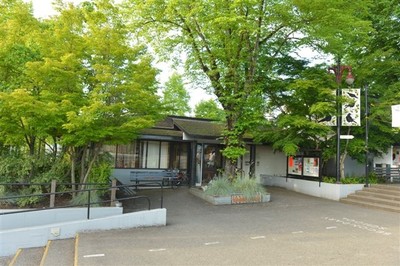 Please join the Britannia Planning and Development Committee and our guests:
Michael Clague, the first Executive Director of the Britannia Community Services Centre Society
Ray Spaxman, previous committee member, planner and past Director of Planning for the City of Vancouver
Roger Hughes, Strategic Master Plan consultants.
In 2011 the Committee completed the Strategic Master Plan that provides the vision and principles for the renewal of the site. This document also demonstrates the feasibility, planning and program delivery potentials for our community. We would like to invite you to join the Planning and Development Committee to discuss the direction of the Strategic Master Plan with some key guests.
We hope that you will be able contribute to the discussion as to the relevance of the plan and together we can advise the Britannia Board regarding the direction of the renewal of our facilities.
Agenda
6:00 Welcome and Introductions
6:05 Michael Clague – Britannia Wave the Rules – The Beginning
6:20 Roger Hughes – Features of the Strategic Master Plan
6:30 Ray Spaxman – Working in Committee
7:00 Discussion
7:30 Britannia Action Planning Updates
7:45 Other
Sincerely,
Meseret Taye
Britannia Board Member
Britannia Planning and Development Committee

Events
Dec 2, 2018 6:00 pm - Dec 2, 2018 9:00 pm

The Britannia Great Movies Series happens every Sunday evening from 6-9pm in the 55+ Centre. All our welcome to come and enjoy a movie and free popcorn!

Dec 3, 2018 - Dec 6, 2018

Dec 7, 2018 8:00 pm - Dec 7, 2018 10:00 pm

Climb the WIBIT! Contests, prizes, games and crazy staff!

Dec 8, 2018 12:00 pm - Dec 8, 2018 4:00 pm

Celebrate the season by making your own seasonal decor and art projects.
Various local artists will be instructing in a variety of media.
All materials provided. All ages welcome!

Dec 9, 2018 6:00 pm - Dec 9, 2018 9:00 pm

The Britannia Great Movies Series happens every Sunday evening from 6-9pm in the 55+ Centre. All our welcome to come and enjoy a movie and free popcorn!

Dec 11, 2018 4:30 pm - Dec 11, 2018 6:30 pm

Location:

Learning Resource Centre