Britannia would like to assist those who are not able to afford the advertised cost of certain recreation programs; at the same time, our operation needs to be financially viable. Click here for our Subsidy Policy.
Breakfast with Elders and Santa
Celebrate the holidays with community at our Breakfast with Elders & Santa! Sat Dec 17 | 10am-12:30pm | Gym D
This free intergenerational family event features drumming, free breakfast (including pancakes, rice and beans, plantain and sausage), giveaways, and a buy nothing table with new and gently used items for people to gift to their family or friends.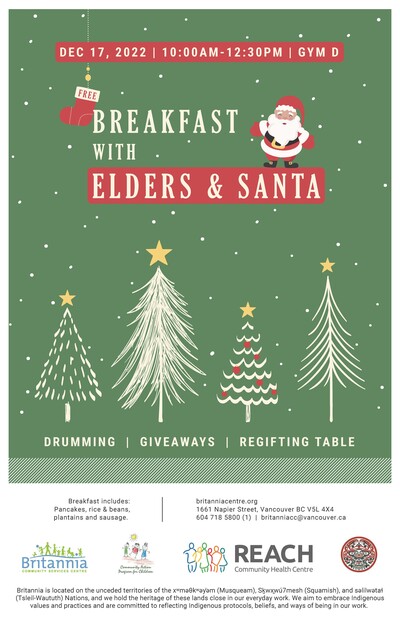 Post a Comment :
Comments are currently closed for this post.