Britannia would like to assist those who are not able to afford the advertised cost of certain recreation programs; at the same time, our operation needs to be financially viable. Click here for our Subsidy Policy.
Musica Intama Presents – Where You Go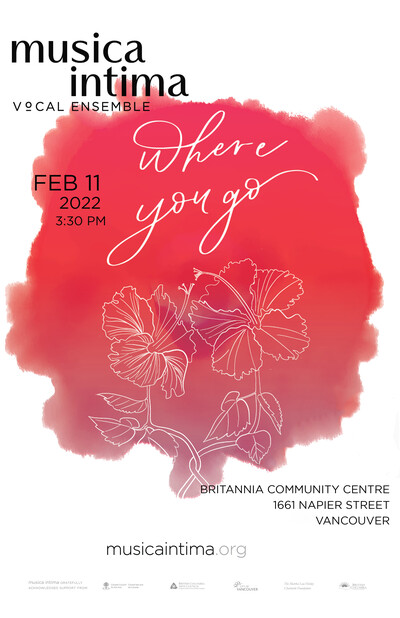 We are so pleased to host this performance right here at Britannia! Indigenous Choreographer Olivia C Davies and Musica Intima invite Elders, Youth and families to experience an immersive journey of love, friendship and devotion through the Arts.

Please join us for this 30 minute imaginative story told through the music created by two innovative composers – (contemporary minimalist David Lang and renaissance maverick Luca Marenzio with musica intima's twelve vocalists) and dance (choreographer Olivia Davies and dancers Kelly McInnes and Antonio Somera).  
Friday            February 11th            Free
Gym D                                               3:30pm
Register online #394120 or by calling Britannia 604-718-5800