Britannia would like to assist those who are not able to afford the advertised cost of certain recreation programs; at the same time, our operation needs to be financially viable. Click here for our Subsidy Policy.
Britannia Plaza Markets
Come visit the Britannia Plaza for farm fresh produce, local artisans and music! A variety of things to see over the summer. Join us Thursdays from 3-7pm and Saturdays from 12-4pm.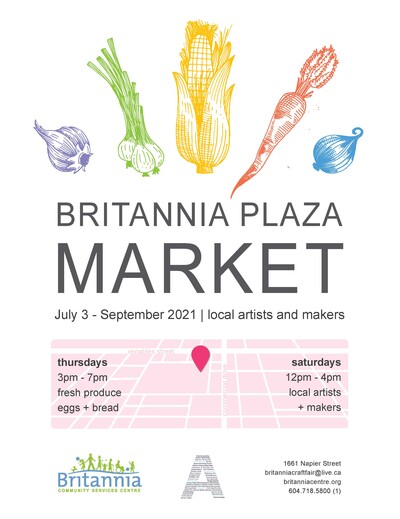 Learn more about Brave Child Farm and Fractal Farm for what they have to offer at the Thursday markets.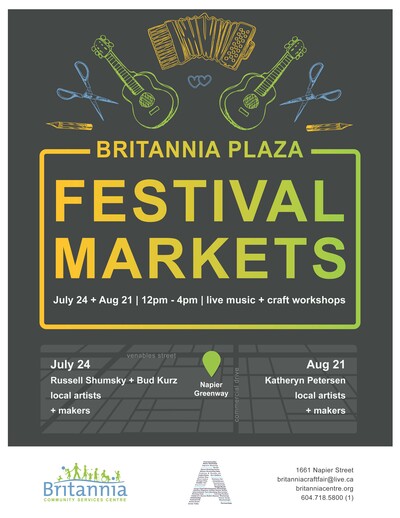 Attention vendors:
Britannia Plaza Markets are accepting applications from local makers for no charge tables. there are up to 2 booths available on Thursdays (3-7pm) beside the Farmers' Market and CSA, 5 booths available on Saturdays (noon-4pm) and  we are in the process of curating 7 booths for the 2 Festival Market dates ($35) with live music and drop-in crafting (July 24 and Aug 21).
Britannia Plaza Markets 2021 Vendor Application
Please contact Helen for more details at
Post a Comment :
Comments are currently closed for this post.