Britannia would like to assist those who are not able to afford the advertised cost of certain recreation programs; at the same time, our operation needs to be financially viable. Click here for our Subsidy Policy.
COVID-19 Updates
Programs and services are cancelled at Britannia as of March 16, 2020.

Anyone who has already paid for a program, rental or permit at a closed Park Board location will receive a full refund.
All buildings are closed to the public at this time.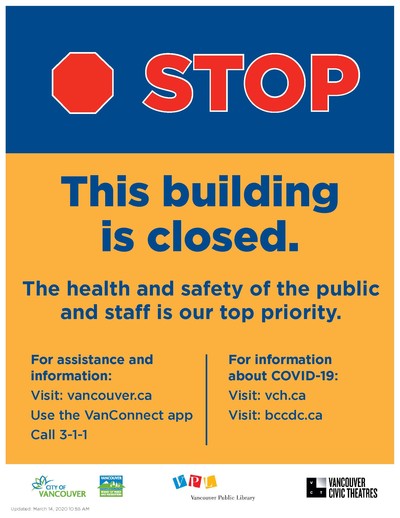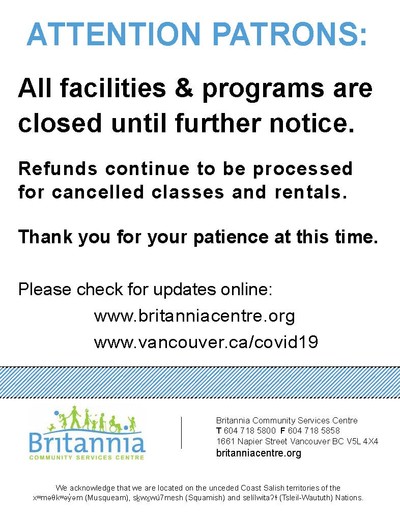 Post a Comment :
Comments are currently closed for this post.