Britannia would like to assist those who are not able to afford the advertised cost of certain recreation programs; at the same time, our operation needs to be financially viable. Click here for our Subsidy Policy.
Fall Program Registration
Registration for Fall programs will begin Tuesday August 21st, 2018.
In person and online - 9:00am. Registration by phone - 1:00pm.
Click on the Program cover image to read the full brochure. Scroll down the page for past seasons.

(This online pdf version of the brochure is updated regularly to include new information and cancellations.)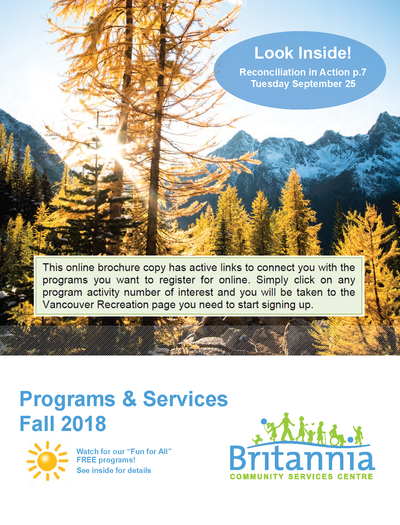 Fall_2018_Brochure_web_copy(2).pdf
Post a Comment :
Comments are currently closed for this post.