Britannia would like to assist those who are not able to afford the advertised cost of certain recreation programs; at the same time, our operation needs to be financially viable. Click here for our Subsidy Policy.
Britannia's Canada Day Celebration
Free family fun in Grandview Park from 12:30-3pm. Live music, children's activities, program demos, BBQ concession and more!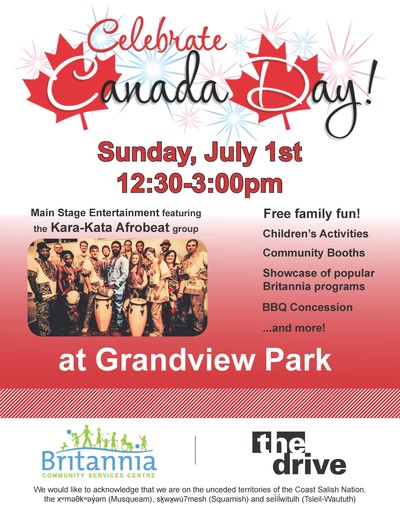 Comments :
-1' OR 2+81-81-1=0+0+0+1 --
(2 years ago)
1 waitfor delay '0:0:15' --
(2 years ago)