Program Overview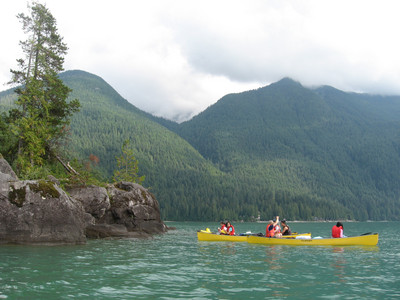 Britannia offers many activities and programs for PreTeen and Youth, including out-trips. There is also a Teen Centre drop-in.
(Click on calendar image to view full size )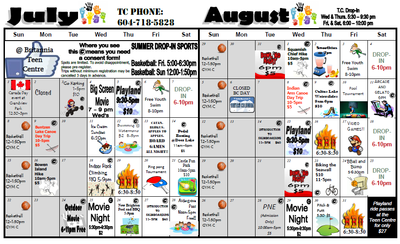 Teen Centre Summer Out-trips Consent Form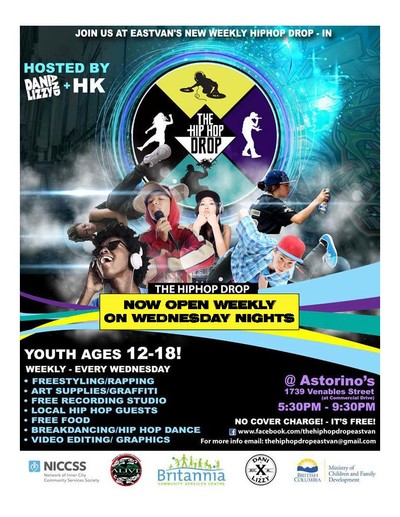 Check out the Hip Hop Drop promo video!     
Follow Hip Hop Drop on Facebook for updates.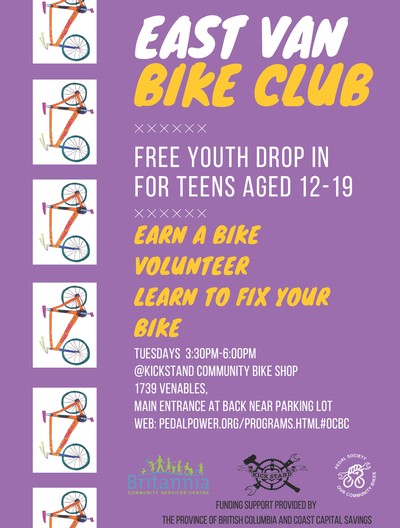 More details on Kickstand programs at eastvankickstand.org.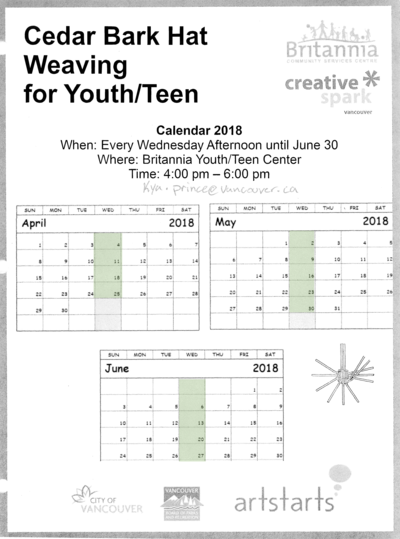 Contact Kya for more info on Cedar Weaving at