Adult 55+ Programs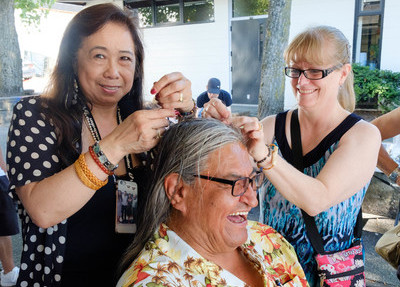 Our Centre is closed but we're still here for you. We're offering essential services and online programs too.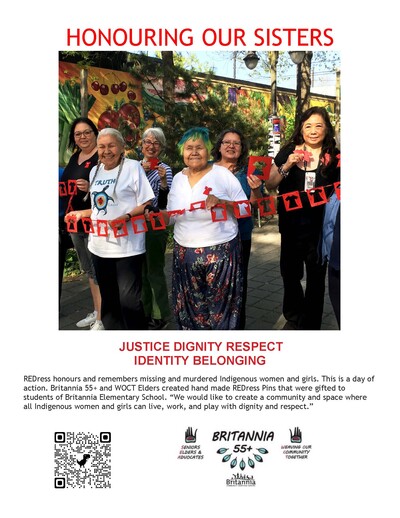 (Click on image for larger view)
Britannia's Essential Services
Britannia Community Services Centre encourages seniors and Elders to take the necessary steps to protect your health and safety, including physically distancing from other people and isolating at home. While you distance yourself, we want to support you as best we can through the following programs: 

 

Seniors & Elders Social Telephone Tree: The Telephone Tree offers social support and information to seniors over the phone. Our volunteers make weekly social calls offering seniors a chance to be heard and maintain a sense of community. Volunteers can also provide you with information about programs and resources in the community, as well as referral services. It's a great way to stay connected from your home.

 

If you would like to receive weekly calls you can contact us by email at  or phone at 604.718.5800 (1) and 604.718.5837. You can also join our Facebook group Weaving Our Community Together @ Brit.

 

COVID-19 Food Delivery Program: Britannia's Staff and volunteers are working with the Grandview Woodland Food Connection (GWFC) to deliver food hampers to those in need. If you are unable to secure food for yourself or if you know a senior in your neighbourhood who is alone and without access to food, please let us know.

Contact us by email at gwfcnetwork@gmail.com or call us at 604.718.5828. This phone line will be checked for messages every day from 9am – 4pm (except statutory holidays). If you would like to support our essential services, please donate today.

 
What the New Normal Means for You
B.C.'s progress in the fight against COVID-19 is a direct result of the sacrifices and decisions that we have all made. To continue to protect seniors and at risk people and ensure that our health care system can respond to the pandemic, we all have to keep doing our part— at home, in the community, and at work.
Stay at home and keep a safe distance from family when you have cold or flu symptoms, including: 
Coughing.
Sneezing.
Runny nose.
Sore throat.
Fatigue.
Practice good hygiene, including:
Regular hand washing.
Avoid touching your face.
Cover coughs and sneezes.
Disinfect frequently touched surfaces.
Keep physical distancing, as much as possible when in the community and where not possible, consider using a non-medical mask or face covering.
In personal settings when you're seeing friends and family who don't live with you:
Only get together in small groups of around 2 to 6 people and keep 2m or 6ft apart.
Stay home and away from others if you have cold or flu symptoms.
No handshaking or hugs outside of your family.
If you are at greater risk (over the age of 60 or with underlying medical conditions), be informed of your risk, think through your risk tolerance and take extra precautions.
Be Mindful
COVID-19 is still with us and as we begin to open up and move into Phase II of BC's Restart Plan, we need to remember that preventative measures are still recommended to protect our vulnerable friends, family and loved ones from exposure to COVID-19. Keep in mind this advice from Provincial Health Officer Dr. Bonnie Henry:
"When you invite one person outside of your immediate household bubble into your home, you're also inviting all of the people in their bubble, the people who they've had contact with."
Britannia Community Services Centre is here to support you as best we can. We are working to keep you safe and connected to community.  As we continue to practice physical distancing and self-isolation, our staff and volunteers are here to help with our telephone tree and food hamper delivery programs.
Resources
Safe Seniors and Strong Community Program: Call 211 or visit bc211.ca for more information. This program offers COVID-19, emergency and crisis, counselling, victim services, housing, addiction, financial assistance and other resources.
VCH Vancouver Flu Clinics - list of flu clinics and how to book your appointment
BC Centre for Disease Control Hotline: 1.833.707.2792
BC CDC Self-assessment Tool: Click here.
HealthLink BC: Call 811 to speak to a health services representative who can help you find health information and services or connect you directly with health professionals, including: Registered Nurses, Dietitians, and Pharmacists. 811 is not an emergency service. In the event of an emergency, call 911.
Income and Disability Assistance: Call 1.866.866.0800 click here.
Free Computer Literacy and Digital Skills workshops and one-on-one support (YMCA) Details here.
To set up an appointment phone: 604-306-0508 / 604-218-9651 or email
 
For more resources, click here.