Ice Rink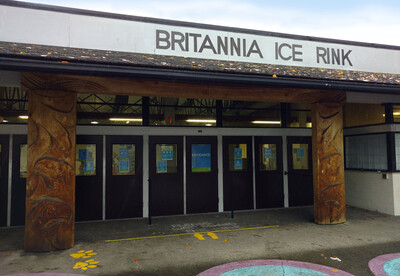 Schedule
Schedule subject to change without notice.

(Click on image for larger view)
*Adult Dance and Hockey Programs. Patrons must pre-register online for sessions. Registration opens at noon, 3 days prior to each session. Visit vanrec.ca to register online, or by phone at 604-718-5800 (1).
Helmets are strongly recommended for all public sessions. Helmets are mandatory for all participants of Family Fun Hockey.
2023 Fees (incl. tax)
Adult (19-54)
    $7.34   


Skate Rental

$3.71

 

Skate Sharpening

$7.62

 

Youth (13-18)
$5.13
Senior (55+)
$5.13
Child (6-12)
$3.68
For more details on ice rinks open in Vancouver, click here.
Skating Lessons
Registration for summer skating lessons begins on Wed Jun 28 at 9:00am in-person and online, and at 1:00pm by phone.
Vancouver Coed Hockey League
For more information about VACHL, click here.
​​​​​​​Accessing the Ice Rink
Participants should assess themselves daily for symptoms of common cold, influenza, COVID-19, or other infectious respiratory disease before attending a program.
Participants who are ill, including participants of essential service providers, should not attend a program or access the Community Centre.
All participants are encouraged to practice proper hand hygiene and respiratory etiquette by covering coughs or sneezes.