Ice Rink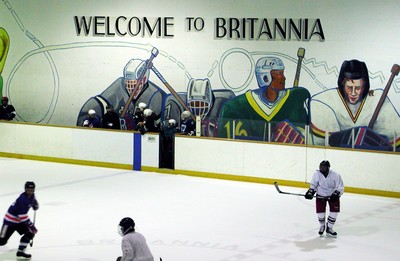 Skate lesson registration - Wed Feb 27
Pool, Rink & Fitness Facility Schedules Winter 2019
Rink Closure May - August 2019
The Britannia Ice Rink will be shut down during Spring and Summer 2019. The rink's refrigeration system has come to the end of its lifecycle and needs renovations to comply with Technical Safety BC requirements.
The rink will close at the beginning of May 2019 with an anticipated reopening in September 2019. The Parks Board Arena team and the Britannia Rink Staff will work together on minimizing the impact on user groups by accommodating them at other PB rinks subject to demand and availability.
We look forward to seeing you in September!
Note: Some links below open up as pages on the City of Vancouver web site under Parks, Recreation and Culture: