Britannia would like to assist those who are not able to afford the advertised cost of certain recreation programs; at the same time, our operation needs to be financially viable. Click here for our Subsidy Policy.
Britannia Events Calendar
Britannia Elementary School Calendar
Britannia Library Monthly Events: March
Britannia Secondary School Calendar
Britannia Teen Centre: March
City of Vancouver Events Calendar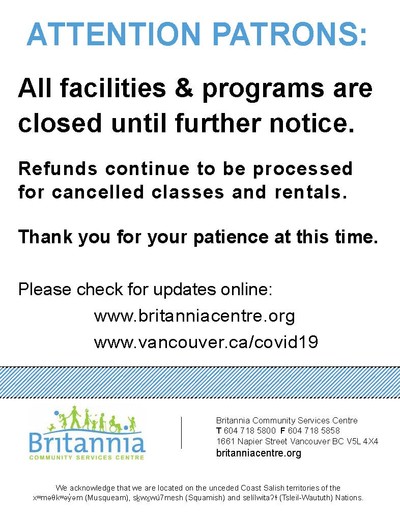 East Van Science and Maker Jamboree
Jan 25, 2020 10:00 am - Jan 25, 2020 4:00 pm
Location: Gym D
Get our of the rain and shake out your winter blues. Come enjoy some fun science and maker activities for all ages from multiple organizations including:
Science World, Genome BC, Repair Cafe, Vancouver Hack Space, Open Science Network, Geering Up, Vancouver Public Library and many more!
Free! All ages welcome!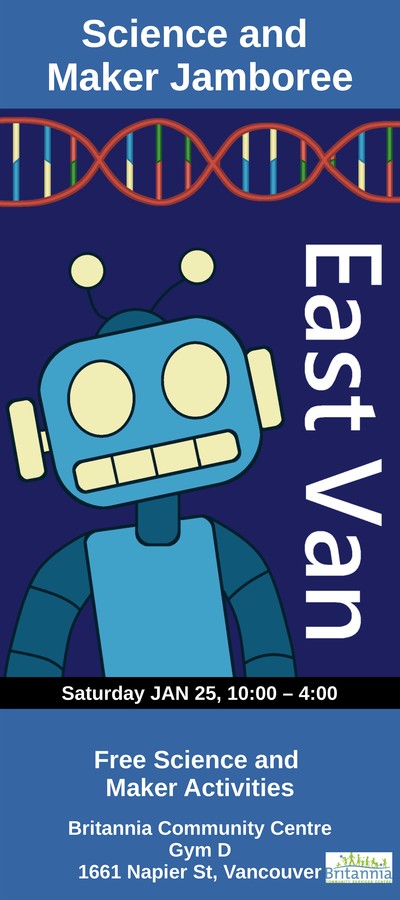 Events
Mar 1, 2020 6:00 pm - Mar 1, 2020 9:00 pm

The Britannia Great Movies Series happens every Sunday evening from 6-9pm in the 55+ Centre. All are welcome to come and enjoy a movie and free popcorn!

Mar 4, 2020 6:30 pm - Mar 4, 2020 8:30 pm

Location:

Britannia Art Gallery




Mar 6, 2020 8:00 pm - Mar 6, 2020 10:00 pm

Climb the WIBIT! Contests, prizes, games and crazy staff!

Mar 8, 2020 1:00 pm - Mar 8, 2020 4:00 pm

Mar 8, 2020 6:00 pm - Mar 8, 2020 9:00 pm

The Britannia Great Movies Series happens every Sunday evening from 6-9pm in the 55+ Centre. All are welcome to come and enjoy a movie and free popcorn!

Mar 15, 2020 7:00 pm - Mar 15, 2020 9:30 pm