Britannia would like to assist those who are not able to afford the advertised cost of certain recreation programs; at the same time, our operation needs to be financially viable. Click here for our Subsidy Policy.
Britannia Events Calendar
Britannia Elementary School Calendar
Britannia Library Monthly Events: March
Britannia Secondary School Calendar
Britannia Teen Centre: March
City of Vancouver Events Calendar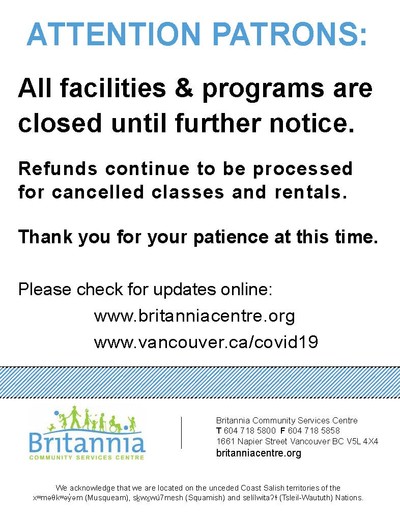 Ayacuchan Embroidery for Beginners Workshop
Apr 7, 2019 1:00 pm - Apr 7, 2019 4:00 pm
Location: Rink Mezzanine
Registration for the Ayacuchan Embroidery for Beginners workshop begins Tue Mar 5. 9:00am - in-person & online. 1:00pm - by phone.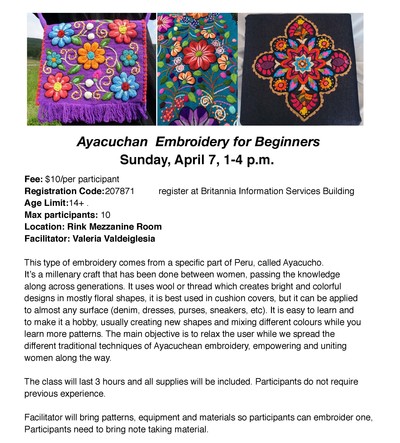 Events
Apr 1, 2020 6:30 pm - Apr 1, 2020 8:30 pm

Location:

Britannia Art Gallery

Apr 3, 2020 8:00 pm - Apr 3, 2020 10:00 pm

Climb the WIBIT! Contests, prizes, games and crazy staff!

Apr 8, 2020 7:00 pm - Apr 8, 2020 8:30 pm

Location:

Britannia Art Gallery

Apr 18, 2020 9:00 am - Apr 18, 2020 12:00 pm

Location:

Northwest corner of Parking Lot