Pool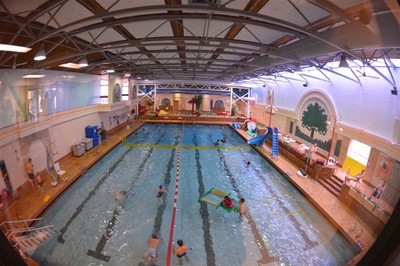 Annual Pool Maintenance Closure is September 12 - October 9, 2016
Please note: during the maintenance closure there is no access to the changerooms, showers, steam room, dry saunas and whirlpool.
Fitness centre patrons may use washrooms outside the fitness centre, and must bring your own lock for securing belongings in lockers within the fitness centre.
View drop-in schedules for other Vancouver pools.

Have opinions on Britannia pool and other places you like to swim? Share your thoughts with the Vancouver Park Board now! vancouver.ca/vansplash
Note: Some links below open up as pages on the City of Vancouver web site under Parks, Recreation and Culture: