Ice Rink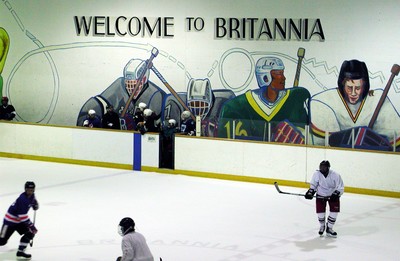 Britannia arena will be shut down for a scheduled maintenance closure from September 1-30, 2016.
It is anticipated that the arena will be open for rentals and public sessions as of October 1st. Please check back here or phone 604-718-5800 (1) in late September to confirm the start date.
We are sorry for the disruption this causes to the public, and private rental groups.
View drop-in schedules for other Vancouver arenas.
Note: Some links below open up as pages on the City of Vancouver web site under Parks, Recreation and Culture: