Britannia Potato Farm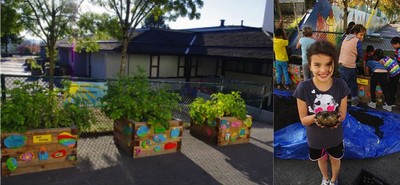 The Britannia Potato Farm is a food security, education and community engagement project. The objective is to provide a more welcoming gathering and learning environment at Britannia Community Centre.


The Potato Farm will provide a much needed greening of the area. This project will bring together the Britannia Elementary School and different community groups to make improvements to public lands using playful and educational food security strategies. School children will be engaged to decorate the large planter boxes, plant in the planters and harvest potatoes in the fall to be shared through a community potato feast. The planters will continue to provide garden demonstration year round as we intend to also grow greens through the winter months.