Britannia Gardening Workshops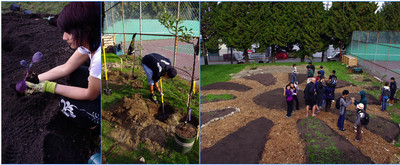 A new food growing garden space known as Nexways wa lh7aynexw has been established on the Britannia School grounds, which will serve as a community demonstration garden providing workshop opportunities through the community centre.
Working in partnership with the Grandview Woodland Food Connection and the Britannia Secondary School the new gardens feature classroom learning space, composting, fruit trees, and more. As the garden grows so too will our workshops offered and will cover a wide variety of urban gardening topics.