Community Potlucks (completed)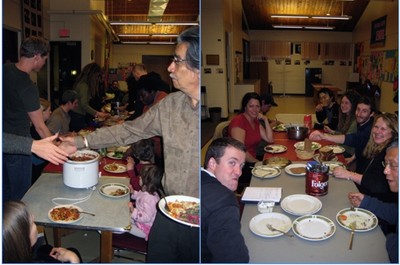 Informal community potlucks provide a relaxed space to talk about food issues in the community while embracing the principal of neighbourliness that is so very important at Britannia.
Our potlucks and are open to the entire community and have attracted a range of people interested in food and eating together. At times we have folks in off the street who are simply looking for a meal, but perhaps most important are the social connections among strangers that are made.

Join our e-mail list and stay updated on our next potlucks and other community events.