Stone Soup Film Festival (completed)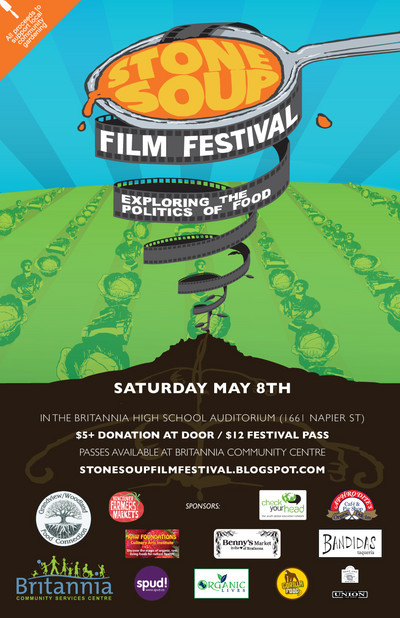 The Stone Soup Film Festival responds to the growing interest in food issues. Environmental concerns, globalization, and economic collapse are alerting us to the fragility of our food system and the urgency of action.
The many films screened have explored health and nutrition, food economics, urban gardening, and sustainable agriculture.
Presented by the GWFC, the Stone Soup Film Festival serves to both educate the public about food security issues and fundraise for local community gardening efforts. Thus far we have raised over $3500. Watch out for the next Film Festival coming in the winter 2012.