Corn Festival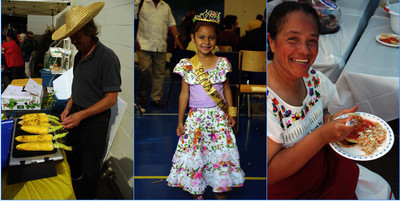 The Grandview Woodland Food Connection is proud to help support this event and the Canada El Salvador Action Network in bringing together Spanish speaking and non-spanish speaking people in our shared love for corn, while also recognizing the profound importance of the food staple for the people's of Latin America. This event has been a long time favourite celebration in the Latin American community.
Held annually at Britannia, this festival helps to further Britannia's goal of reaching out to diverse community members and of building linkages between the north and the south around food security issues.

The festival with its music, dancing, food venders, and educational tables is always a highlight of the year.