Stone Soup Festival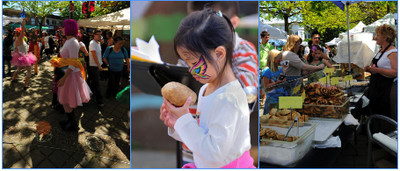 The Stone Soup Festival is one of Britannia's most loved community celebrations bringing together artists, food producers, and food activists in a day of fun and learning.
Started in 1995, Stone Soup celebrates food and the building of food security awareness in the community by honoring the work, contributions, and knowledges of those community members working in the food sector, showcasing and sharing many innovative projects with the wider community.
Held each year in May, you will find musical entertainment, puppet shows, theatre, environmental art, speakers, films, book talks, community tables, cooking demos, food fairs, and farmers markets that are all a part of the experience.
For further information or to inquire about vendor applications please contact the Arts Programmer at 604.718.5825.