Fun For All!
Britannia's 'Fun for All!' programs are intended to be barrier free and inclusive. Many are free or run on a pay-what-you-can basis. Please look for the 'Fun for All!' tag throughout the brochure and ask our front desk staff about other subsidies. Remember to check back here every season for updates!
Full details on each activity or program below can be found in our Winter 2018 brochure.
(Click on image to see larger pdf format.)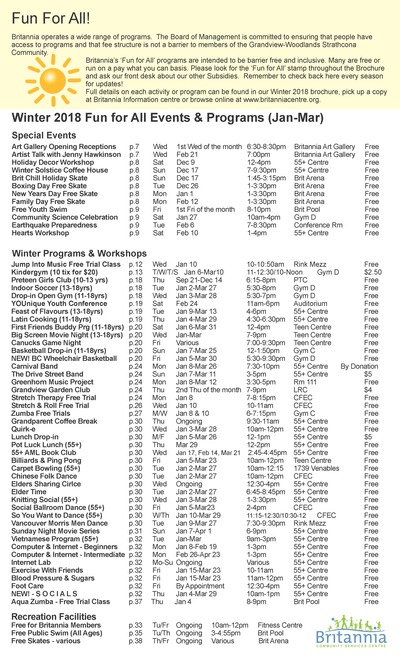 Login
To develop, coordinate and support a wide range of excellent programs and services for Grandview-Woodland and Strathcona, by working with community members, partners, and local agencies.