Search for Britannia Programs & Register Online
After browsing the Britannia Program Brochure, you can register in person, by phone at 604-718-5800 (1), or online.
Vancouver Recreation Online -  New registration system
Get active, get healthy and get started today! Register for an activity at a community centre, purchase your pass or submit a request to rent a facility online.
- to view Britannia Programs only, filter by location:
Britannia Community Centre - all programs available
Britannia Rink - for skating lessons & arena programs
Britannia Pool - for swimming lessons and pool programs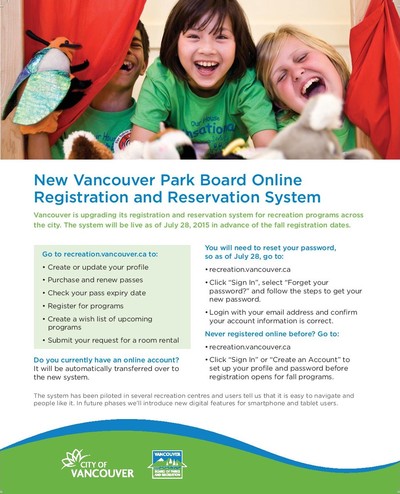 Login
To develop, coordinate and support a wide range of excellent programs and services for Grandview-Woodland and Strathcona, by working with community members, partners, and local agencies.