Equipment/Services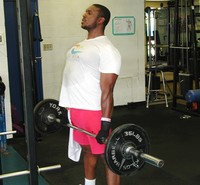 Equipment: Balance boards, barbells, dumbbells, body balls, elliptical trainers, rowing machines, stair climbers, stationary bikes, spinning bikes, treadmills, recumbent bikes, weight machines, stretching area and training accessories.
Services:
Facility Orientations
Let us help you reach your fitness goals. Whether you need instruction, motivation or support, our highly trained staff are here to help you succeed. Enlist one of our staff to get you started in the fitness centre with an orientation on our fitness equipment and a starter fitness program.
Please call ahead to make an appointment for a fitness orientation. 604-718-5842.
Weight Room Consultation for Youth
Risks and benefits of weight training, proper techniques, general safety and weight room etiquette will be covered. Parental consent form required. Required for youth 13+.