Artist Workshops & Presentations
Britannia Art Gallery offers free to the community, five mini-workshops per year. We book our workshops a year in advance.
2020 Workshop application deadline is November 30, 2019.
Artist Workshops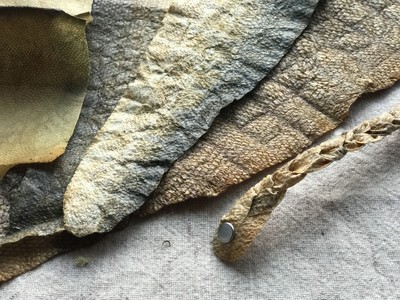 Salmon People Bracelets
Are you a descendant of salmon people? Salmon are kin for the Indigenous People of the rivers and coasts of this land. Salmon were also at the heart of cultures throughout Asia and northern Europe in ages past. Re-awaken your connection to the land and show your love for the salmon by creating a beautiful bracelet out of salmon leather that you tan yourself. In the morning of this two-part workshop, artist Janey Cheng will discuss methods of skinning and fleshing fish, and lead participants through oil-tanning a salmon skin. In the afternoon, she will help participants craft their own snap cuff or 'magic braid' bracelet out of their finished skin. All materials provided. Please come on time and bring your lunch!
Sun            11:00am-4:00pm        Oct 20
Rink Mezz                                    $20
238095       J. Cheng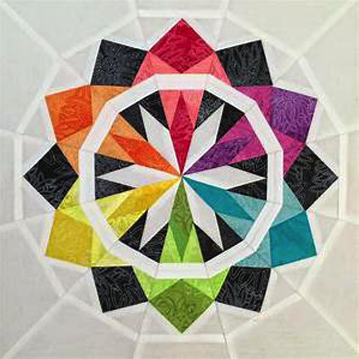 Quilting with Paper (16yrs+)
Participants will work with a variety of patterned and textured paper as they explore the tradition of quilted patterns using paper, scissors, templates and glue. Seam allowance, geometric shapes, secondary patterns and rhythms will highlight this engaging and relaxing technique that usually proves the whole is greater than the sum of its parts when students' individual blocks are brought together. Participants are encouraged to bring their own printed/textured papers to add to the instructor's and share with others.
McIntyre is a professional quilter who has taught this workshop to various elementary and high school students, VSB teachers, and community people intermittently for the past twenty years. It is very adaptable to all skill sets and participants have always found the technique enjoyable and meditative.
Sun                 1:00pm-4:00pm          Nov 10           
Rink Mezz                                           $20
248198            Julie McIntyre
Login
Showcasing the work of local artists in the Adult Lounge of the Library. Everyone welcome!