Artist Workshops & Presentations
Artist Talk
Wednesday April 8,  7 - 8:30 pm
Artist: Laurie Landry
Subject: Deaf culture
ASL provided.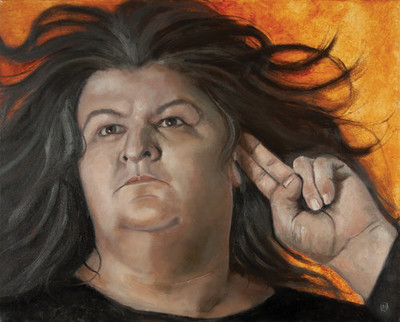 Self, Laurie Landry
Artist Workshops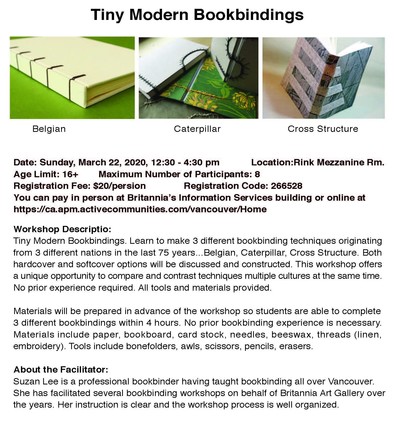 Cedar Weaving Bracelet Workshop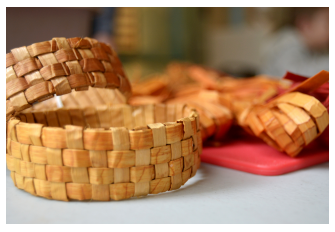 Sunday, April 19, 2020, 1 - 4 pm
Location: Rink Mezzanine Room
Age Limit: 9+      Maximum number of Participants: 16
Registration Fee: $10/persion      Activity# 267062
You can pay in person at Britannia's Information Services building or online at
https://recreation.vancouver.ca
Supply fee for the processed cedar: $10/person
 
Workshop description: In the Haida and many Northwest Coast cultures, the cedar tree is referred to as the tree of life. Many of our teachings come from the cedar tree; there is a lot to learn from her. Participants will learn about our traditional knowledge of the cedar; including the historical and spiritual values that go with it. You will learn how to weave cedar bark into a beautiful custom sized bracelet that you can use as a gift and/or to take home with you. All supplies are included. Remember to bring $10 for the the cedar. Todd has to harvest, cure and process the cedar himself which requires more time than is covered by the registration fee.

About the Facilitator: Todd DeVries is a Haida artist who has been teaching cedar weaving both in person and online. He offers workshops all over Vancouver and teaches senior citizens at Britannia's 55+ facility. He weaves Haida history and spirituality in with the broad range of cedar weaving techniques. 
Login
Showcasing the work of local artists in the Adult Lounge of the Library. Everyone welcome!