How to Apply for an Exhibition
Britannia Art Gallery exhibitions submission program is open to both leisure and professional artists and artisans, school groups or community groups including artist collectives. Applicants must live or have a studio within Britannia's catchment area which extends from Main Street to Nanaimo Street, from Broadway to the south shore of Burrard Inlet.
Britannia Art Gallery Exhibition Application form for 2020.
Deadline for 2020 applications is November 30, 2019.
Call for Exhibition Responsibilities
Deadline for 2020 applications is November 30.2019 Aboriginal Artist Exhibition Submission
Please contact the curator for more information:
or leave a message at 604.718.5800 (1).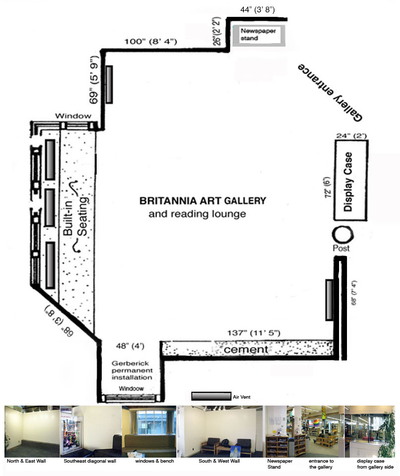 Login
Showcasing the work of local artists in the Adult Lounge of the Library. Everyone welcome!