Art Gallery Exhibitions
All exhibitions, panels and artist talks are free to the public.
EXHIBITIONS:
January 8 - 31
Colour Harmonies in the Abstract Landscape
by Eva Wideman
+
Longing for the Other Shore
Acrylic on canvas by Kelvin Lit
Opening Reception: Wednesday, Jan 8, 6:30-8:30pm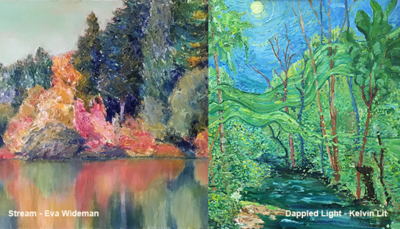 February 5-28

Invisible in Neon/City in Flux
Acrylic paintings by Carolina de la Cajiga
+
The Demise of Woodward's: Dereliction, Demolition and Detritus
Oil on wood paintings by Stanley Mishkin
Opening Reception: Wed Feb 5, 6:30-8:30pm
Login
Showcasing the work of local artists in the Adult Lounge of the Library. Everyone welcome!