Art Gallery Exhibitions
All exhibitions, panels and artist talks are free to the public.
EXHIBITIONS:
May 1 - Jun 2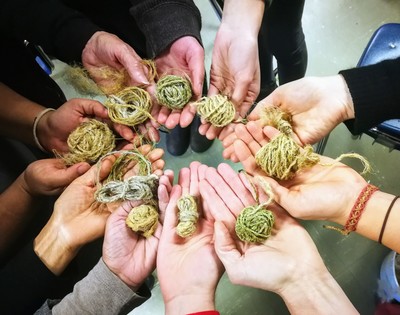 May Exhibition runs May 2-Jun 1
Featuring:
Nets, Nettles, Linen and Leather: Exploring cultural connections in the Land & Sea Project

Mediums: nettle fibre, linen fibre, fish leather.

Artists: Rebecca Graham, Sharon Kallis, Tracy Williams and Community members.
Jun 6-29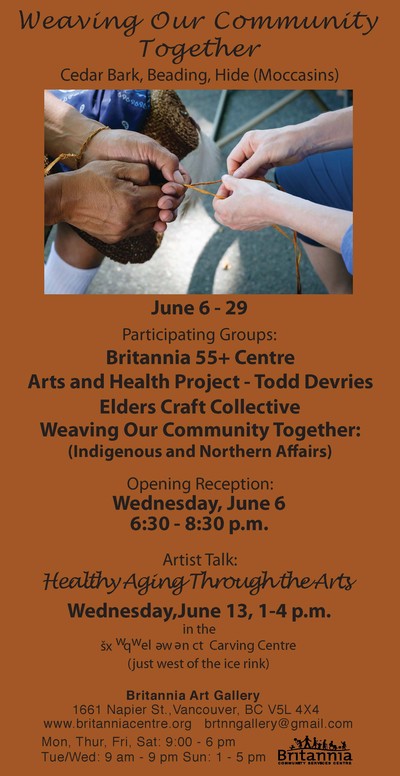 Login
Showcasing the work of local artists in the Adult Lounge of the Library. Everyone welcome!