Britannia would like to assist those who are not able to afford the advertised cost of certain recreation programs; at the same time, our operation needs to be financially viable. Click here for our Subsidy Policy.
Britannia Events Calendar
Britannia Renewal Speakers Series - Learning + Community Growth
Apr 20, 2017 7:00 pm - Apr 20, 2017 9:00 pm
Location: Britannia Library
Join us for refreshments and discussion on Learning and Community Growth at Britannia. #BritanniaRenewal
Learning + Community Growth
Asa Kachan, Chief Librarian and CEO Halifax Public Library
How can the Britannia Renewal project incorporate current trends in library service while also understanding how different early environments and experiences contribute to inequalities in children's development?
"Libraries still continue to provide books and materials as we always
have, but it is by bringing the community together and facilitate the
sharing of knowledge and ideas and perspectives that we lift our community up individually and collectively. When that happens,
we've truly succeeded as a library." Asa Kachan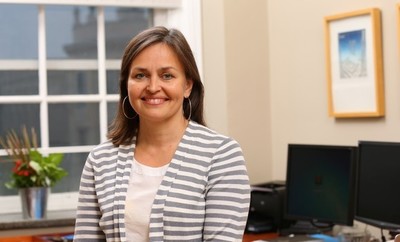 About Asa Kachan:
Asa brings senior management experience to the role as well as a commitment to public libraries. In her role as Assistant Vice-President, Enrolment Management & Registrar at Dalhousie University, Ms. Kachan twice helped Dalhousie receive the Canadian Association of University Business Officers' Productivity and Excellence Award; in 2011 for improving web communications and strategy, and in 2007 for improving service to students. In addition, she has a Master of Library and Information Science from the University of Western Ontario, has worked in Saskatchewan public libraries, and, early in her career, she was President of the Saskatchewan Library Association and selected for the Northern Exposure to Leadership program.

Events
Jan 1, 2019 1:00 pm - Jan 1, 2019 3:30 pm

Location:

Britannia Ice Rink

All are welcome to attend our free public skate from 1:00-3:30pm

Skate rentals included.


Jan 2, 2019 6:30 pm - Jan 2, 2019 8:30 pm

Location:

Britannia Art Gallery

January Exhibition runs Jan 2-Feb 1
Featuring:
"The Seasons of Vancouver" a photo essay by John Wang
"The Highrises That Ate Vancouver" oil paintings on board by Deanna Fogstrom

Jan 4, 2019 8:00 pm - Jan 4, 2019 10:00 pm

Climb the WIBIT! Contests, prizes, games and crazy staff!

Jan 6, 2019 6:00 pm - Jan 6, 2019 9:00 pm

The Britannia Great Movies Series happens every Sunday evening from 6-9pm in the 55+ Centre. All our welcome to come and enjoy a movie and free popcorn!

Jan 13, 2019 6:00 pm - Jan 13, 2019 9:00 pm

The Britannia Great Movies Series happens every Sunday evening from 6-9pm in the 55+ Centre. All our welcome to come and enjoy a movie and free popcorn!

Jan 19, 2019 9:00 am - Jan 19, 2019 12:00 pm

Location:

Northwest corner of Parking Lot