Britannia would like to assist those who are not able to afford the advertised cost of certain recreation programs; at the same time, our operation needs to be financially viable. Click here for our Subsidy Policy.
Britannia Events Calendar
Britannia Renewal Speakers Series - Reconciliation & Renewal
Apr 3, 2017 7:00 pm - Apr 3, 2017
Location: Gym D
Join us for a community meal and discussion on Reconciliation & Renewal at Britannia. #BritanniaRenewal
Reconciliation & Renewal 
Yvonne Rigsby-Jones, Reconciliation Canada
How can the Britannia Renewal project inspire positive change and engage community members in dialogue and transformative experiences that revitalize the relationships among Indigenous peoples and all Canadians?
Date: Monday April 3rd, 2017
Time: 7:00 pm
Community meal at 6 pm; talk and discussion at 7 pm.
Location: Britannia Community Services Centre, Gym D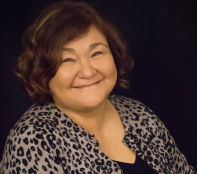 About Yvonne Rigsby-Jones:
Yvonne is Snuneymuxw First Nation, Coast Salish, sister, wife, mother, grandmother and friend. She is currently employed as the Addictions Specialist for the First Nations Health Authority bringing a background of working in Addictions and Trauma Healing.
Mid 2015 Yvonne retired from her position as Executive Director of Tsow-Tun Le Lum Treatment Centre.  Over the years her work adapted and changed from addictions specific work, to pioneering and developing programs to address the complete person; sexual abuse and childhood trauma healing, residential school healing programs, elders healing and programs to assist grieving individuals.  Working with clients from Corrections Services Canada was an integral element of doing a small part to assist in the over representation of Aboriginal people in the system.
Most significant to the healing programs was the Spiritual and Cultural foundation provided by many wise Elders whose teachings shaped the day to day life and success of the centre.  These teachings became a way of life and are deeply embedded as Yvonne leads with compassion, because compassion works.

Events
Dec 2, 2018 6:00 pm - Dec 2, 2018 9:00 pm

The Britannia Great Movies Series happens every Sunday evening from 6-9pm in the 55+ Centre. All our welcome to come and enjoy a movie and free popcorn!

Dec 3, 2018 - Dec 6, 2018

Dec 7, 2018 8:00 pm - Dec 7, 2018 10:00 pm

Climb the WIBIT! Contests, prizes, games and crazy staff!

Dec 8, 2018 12:00 pm - Dec 8, 2018 4:00 pm

Celebrate the season by making your own seasonal decor and art projects.
Various local artists will be instructing in a variety of media.
All materials provided. All ages welcome!

Dec 9, 2018 6:00 pm - Dec 9, 2018 9:00 pm

The Britannia Great Movies Series happens every Sunday evening from 6-9pm in the 55+ Centre. All our welcome to come and enjoy a movie and free popcorn!

Dec 11, 2018 4:30 pm - Dec 11, 2018 6:30 pm

Location:

Learning Resource Centre