Britannia would like to assist those who are not able to afford the advertised cost of certain recreation programs; at the same time, our operation needs to be financially viable. Click here for our Subsidy Policy.
Britannia Events Calendar
Brazilian Drumming Workshop with Audience Participation
Nov 15, 2014 2:30 pm - Nov 15, 2014 4:00 pm
Location: CFEC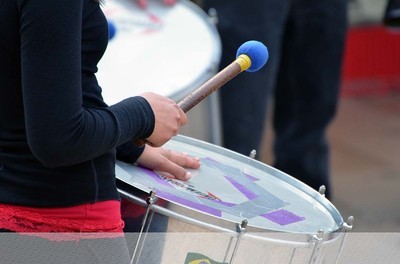 World Music has become one of the main influences of popular music and culture today. In this interactive workshop you will see a wide variety of instruments, whole group participation, choreography and cooperative and active learning. We will play traditional instruments from Brazil along with ensemble dynamics & melodic rhythm patterns. The participants will join David DiTomaso playing the instruments used in Brazilian Carnival and will also be taught basic dance movements and choreography. We will experience enjoyment, exploration, diversity: self-expression, culture, musical styles, music dynamics and a fun filled time. Depending on enrolment, David will also invite his group: Drum Syndicate, a world percussion group that presents a dynamic and interactive workshop and brings tropical heat to anywhere they present!
For ages 16+. Call 604.718.5800 (2) to register.
$15/1 sess

Events
Jan 1, 2019 1:00 pm - Jan 1, 2019 3:30 pm

Location:

Britannia Ice Rink

All are welcome to attend our free public skate from 1:00-3:30pm

Skate rentals included.


Jan 2, 2019 6:30 pm - Jan 2, 2019 8:30 pm

Location:

Britannia Art Gallery

January Exhibition runs Jan 2-Feb 1
Featuring:
"The Seasons of Vancouver" a photo essay by John Wang
"The Highrises That Ate Vancouver" oil paintings on board by Deanna Fogstrom

Jan 4, 2019 8:00 pm - Jan 4, 2019 10:00 pm

Climb the WIBIT! Contests, prizes, games and crazy staff!

Jan 6, 2019 6:00 pm - Jan 6, 2019 9:00 pm

The Britannia Great Movies Series happens every Sunday evening from 6-9pm in the 55+ Centre. All our welcome to come and enjoy a movie and free popcorn!

Jan 13, 2019 6:00 pm - Jan 13, 2019 9:00 pm

The Britannia Great Movies Series happens every Sunday evening from 6-9pm in the 55+ Centre. All our welcome to come and enjoy a movie and free popcorn!

Jan 19, 2019 9:00 am - Jan 19, 2019 12:00 pm

Location:

Northwest corner of Parking Lot