Britannia would like to assist those who are not able to afford the advertised cost of certain recreation programs; at the same time, our operation needs to be financially viable. Click here for our Subsidy Policy.
Britannia Events Calendar
Earth Day Parade
Apr 21, 2014 11:00 am - Apr 21, 2014 3:00 pm
Location: Commercial Drive
Commercial Drive - Broadway to Grandview Park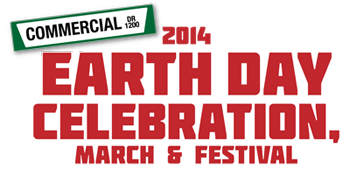 This year's Earth Day Parade, scheduled for April 21, 2014, seeks to bring elementary and secondary students together, along with adult allies, for a parade, celebration and day of learning. The event is planned as a celebration gathering with guest speakers, workshops, NGO tents, entertainment and bands. This event will be open to the public but targeted at students and seeks to build on the tremendous success of last year's event which brought out close to 2000 people. Our hope is to emphasize our desire for urgent action on a variety of issues especially the lack of environmental action, and act as a catalyst for change towards a greener more sustainable future. We will also continue to focus on local issues such as tankers, pipelines and fracking along with efforts to raise awareness about the 1.5 degree threshold scientists use as a climate marker.

Events
Dec 2, 2018 6:00 pm - Dec 2, 2018 9:00 pm

The Britannia Great Movies Series happens every Sunday evening from 6-9pm in the 55+ Centre. All our welcome to come and enjoy a movie and free popcorn!

Dec 3, 2018 - Dec 6, 2018

Dec 7, 2018 8:00 pm - Dec 7, 2018 10:00 pm

Climb the WIBIT! Contests, prizes, games and crazy staff!

Dec 8, 2018 12:00 pm - Dec 8, 2018 4:00 pm

Celebrate the season by making your own seasonal decor and art projects.
Various local artists will be instructing in a variety of media.
All materials provided. All ages welcome!

Dec 9, 2018 6:00 pm - Dec 9, 2018 9:00 pm

The Britannia Great Movies Series happens every Sunday evening from 6-9pm in the 55+ Centre. All our welcome to come and enjoy a movie and free popcorn!

Dec 11, 2018 4:30 pm - Dec 11, 2018 6:30 pm

Location:

Learning Resource Centre