Britannia would like to assist those who are not able to afford the advertised cost of certain recreation programs; at the same time, our operation needs to be financially viable. Click here for our Subsidy Policy.
Britannia Events Calendar
Sufi Journey
Feb 23, 2014 7:00 pm - Feb 23, 2014 9:00 pm
Location: CFEC
Film & talk presentation on the world of Sufi music, culture and identity.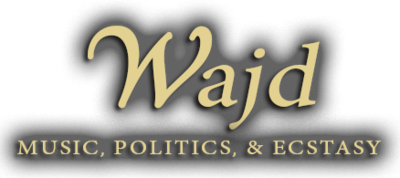 Britannia Canucks Family Education Centre (CFEC) located at
1655 William St., at Commercial Dr., north end of Grandview Park.
This presentation will include excerpts from the film WAJD - Music, Politic & Ecstasy, and discussion of expressions of Sufi culture historicallly and in today's world. Moderated by Dima Alansari (producer), Jeremy Therrien (associate producer), and other guests.Some live music will also be presented. Plus tea and snacks!
ENTRANCE FEE, By donation, $3-$13
Presented by Caravan World Rhythms in collaboration with Britannia Centre.

About the film WAJD - Music, Politic & Ecstasy
WWW.WAJD-DOC.COM
Shot just prior to the civil war outbreak in Syria and social unrest in Turkey, Syrian-Canadian filmmaker Amar Chebib invites us on an intimate journey exploring the sacred musical culture of the post-Ottoman world. Having grown up in a mostly western context, Amar returns to West Asia (the "Middle East") to study the traditional music and reconnect with his roots. However when he discovers this music is inextricably tied to a religious culture, he is forced to re-examine his own understanding of Islam. Amar probes the conservative trends that had alienated him from Islam until he discovers Sufism, its mystical dimension. Enamored by the celebrated Sufi poet and Islamic scholar, Jalaluddin Rumi, Amar finds this music at the heart of an ancient Islamic world. Through riveting interviews, ecstatic musical performances, and beautiful poetic imagery, Wajd uncovers the intricacies of this music, the transcendence it seeks to elicit, as well as its suppression and appropriation in recent history. Caught between traditional Islam and the post-modern West, Amar echoes a young generation seeking meaning in a world dominated by mindless consumerism and religious extremism.
--
Caravan World Rhythms
#557-1917 West 4th Ave.
Vancouver, BC V6J 1M7
778-886-8908

Events
Dec 2, 2018 6:00 pm - Dec 2, 2018 9:00 pm

The Britannia Great Movies Series happens every Sunday evening from 6-9pm in the 55+ Centre. All our welcome to come and enjoy a movie and free popcorn!

Dec 3, 2018 - Dec 6, 2018

Dec 7, 2018 8:00 pm - Dec 7, 2018 10:00 pm

Climb the WIBIT! Contests, prizes, games and crazy staff!

Dec 8, 2018 12:00 pm - Dec 8, 2018 4:00 pm

Celebrate the season by making your own seasonal decor and art projects.
Various local artists will be instructing in a variety of media.
All materials provided. All ages welcome!

Dec 9, 2018 6:00 pm - Dec 9, 2018 9:00 pm

The Britannia Great Movies Series happens every Sunday evening from 6-9pm in the 55+ Centre. All our welcome to come and enjoy a movie and free popcorn!

Dec 11, 2018 4:30 pm - Dec 11, 2018 6:30 pm

Location:

Learning Resource Centre