Britannia would like to assist those who are not able to afford the advertised cost of certain recreation programs; at the same time, our operation needs to be financially viable. Click here for our Subsidy Policy.
Britannia Events Calendar
Sufi Whirling Workshop - FULL
Feb 23, 2014 2:00 pm - Feb 23, 2014 5:00 pm
Location: CFEC
Learn to Turn with Raqib Brian Burke.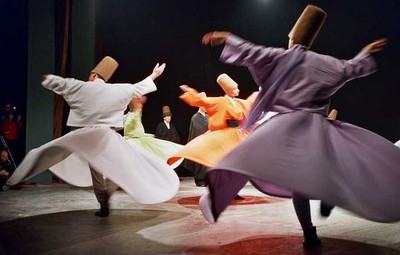 This class is now FULL, but there is still room in the Mar 2 workshop.
 
Britannia Canucks Family Education Centre (CFEC) located at
1655 William St., at Commercial Dr., north end of Grandview Park
info: EMAIL OR CALL 778-886-8908
ENTRANCE FEE, By donation, $5-$30
LIMITED CAPACITY - TO PRE-REGISTER, go here:
http://whirling.brownpapertickets.com/
Presented by Caravan World Rhythms in collaboration with Britannia Centre.

For anyone wishing to learn or develop the Basics of Sufi Whirling, the powerful Moving Meditation technique of Rumi and the Sufi Whirling Dervishes. No experience necessary.

The workshop will begin with a short informal talk and Q&A to learn about the history and background of Sufi Whirling. This will be followed by breathing, centring, and turning meditation, leading into a powerful group whirling experience.

Bring your intention, and 3 different pairs of socks or whirling shoes (will be available for purchase 30 minutes before the workshop begins), comfortable clothes for movement, and a yoga mat, blanket or sheepskin for earth grounding.

Raqib Brian Burke has 28 years of study and experience under the Mevlevi Sheikhs Reshad Field, Suleyman Dede and Jelaluddin Loras, and Rifa'i Sheikh Sherif Baba Catalkaya. He performed in the first ever Sema Ceremony by North American dervishes in Konya, Turkey, at the tomb of Mevlana Celaluddin Rumi founder of whirling and has since performed in Canada and the United States at numerous spiritual gatherings, weddings, memorial services, arts festivals and music events.

Please arrive 15 minutes before start of workshop to register and settle in. Whirling Shoes will be available for Sale.
Next workshop: March 2, 2014, 2:00-5:00 pm, CFEC

Events
Jan 1, 2019 1:00 pm - Jan 1, 2019 3:30 pm

Location:

Britannia Ice Rink

All are welcome to attend our free public skate from 1:00-3:30pm

Skate rentals included.


Jan 2, 2019 6:30 pm - Jan 2, 2019 8:30 pm

Location:

Britannia Art Gallery

January Exhibition runs Jan 2-Feb 1
Featuring:
"The Seasons of Vancouver" a photo essay by John Wang
"The Highrises That Ate Vancouver" oil paintings on board by Deanna Fogstrom

Jan 4, 2019 8:00 pm - Jan 4, 2019 10:00 pm

Climb the WIBIT! Contests, prizes, games and crazy staff!

Jan 6, 2019 6:00 pm - Jan 6, 2019 9:00 pm

The Britannia Great Movies Series happens every Sunday evening from 6-9pm in the 55+ Centre. All our welcome to come and enjoy a movie and free popcorn!

Jan 13, 2019 6:00 pm - Jan 13, 2019 9:00 pm

The Britannia Great Movies Series happens every Sunday evening from 6-9pm in the 55+ Centre. All our welcome to come and enjoy a movie and free popcorn!

Jan 19, 2019 9:00 am - Jan 19, 2019 12:00 pm

Location:

Northwest corner of Parking Lot