Britannia would like to assist those who are not able to afford the advertised cost of certain recreation programs; at the same time, our operation needs to be financially viable. Click here for our Subsidy Policy.
Holiday Hours & Special Events 2018
Check out what's happening at Britannia this holiday season.
Holiday Programs & Special Events flyer (full size pdf)
Click on images to view full size.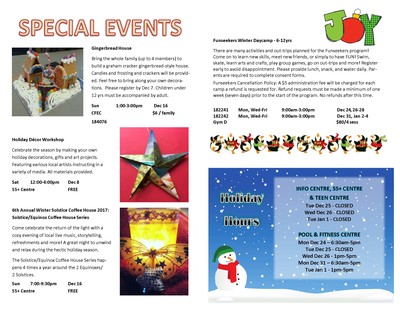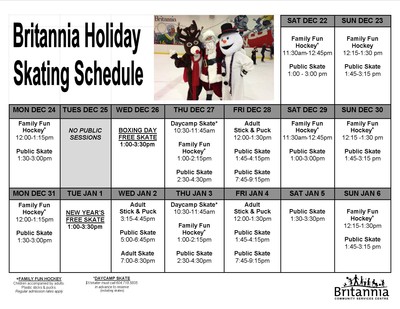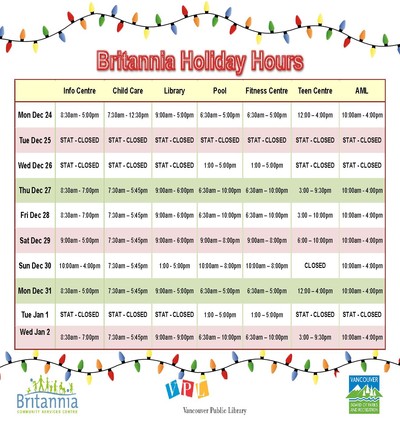 Post a Comment :
Comments are currently closed for this post.